Three Estates Cupar
Trustees of Three Estates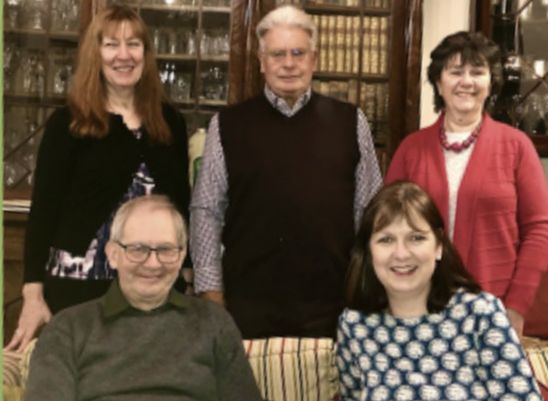 Back, l to r: Margaret Robertson, Bill Pagan, Moira Henderson.
Front, l to r: Guthrie Hutton, Alison Strachan.
---

Three Estates Cupar is a charity (SC048967) set up in 2019 with its founding trustees being the chairs of some longer-standing local organisations, to deliver the Old Scots Language elements of Cupar's 2017 Interpretive Plan.
Three Estates Cupar will celebrate the fact that Scotland's first playwright, Sir David Lindsay, was a Cupar man, whose play, Ane Satyre of the Thrie Estaitis, was first performed in Cupar in 1552.
In addition, the charity will celebrate that Sir David's cousin, Robert Lindsay, also a Cupar man, wrote the first history of Scotland in Old Scots – his Historie and Chronicles of Scotland 1436 to 1565.
In support of the Duncan Institute's 150th birthday celebrations, Three Estates Cupar have received funding from Fife Culture Trust for Display Cases to be installed in the Library, initially to display facsimiles of works by both Lindsays and of early Royal Burgh of Cupar records. The Display Cases were formally unveiled by the present Lord Lyon King of Arms - as successor to Sir David Lindsay, who was Lord Lyon to King James V in the sixteenth century - during Cupar's Celebration Weekend on 18th September 2021
---

. Cupar Development Trust is a Company Limited by Guarantee (SC522831)